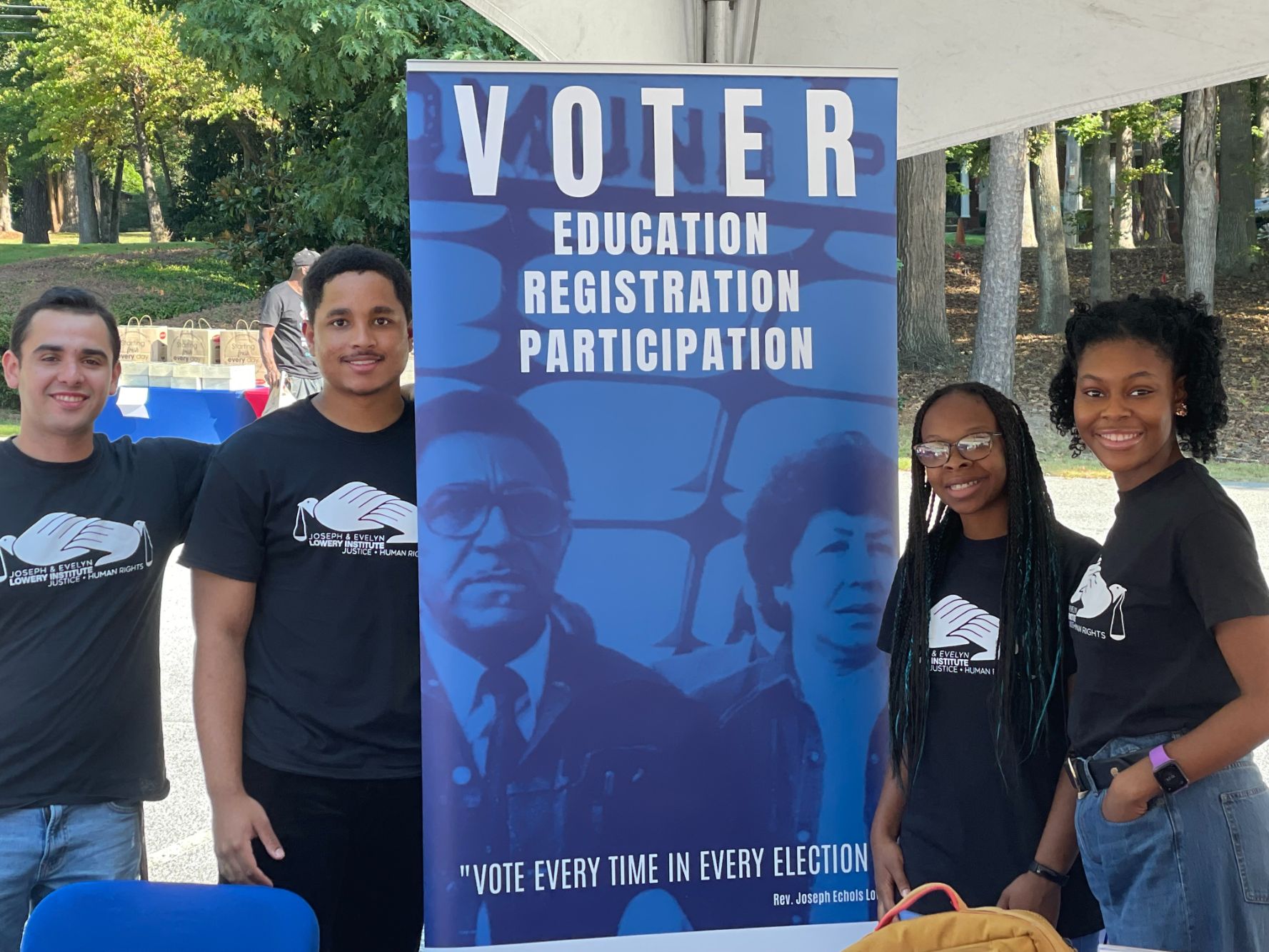 Our Focus
The Lowery Institute is dedicated to helping students and Change Agents elevate their voices and participate in the electoral process. These are students of democracy who research and activate based on real life examination and advocacy.
Voter education and outreach is at the core of what we do. "In spite of endless news coverage and millions of people paying attention across the globe, and in spite of historic voter turnout and unprecedented voter protection efforts, throughout America our sacred right to vote is jeopardized or squandered" Cheryl Lowery. "Having a cohort of students that consistently work on (independent of the election cycle) increasing their understanding of and initiating ways to influence policy is an important part of what our programming seeks to achieve." stated Cheryl Lowery, CEO of the Lowery Institute.
What we learn through this work is that the continued struggle to protect voting rights is still informed by the strategies taught to us by the Civil Rights pioneers. It is the daily, community-based efforts that ensure our votes are cast and our voices are heard. This is the work we are committed to doing at the Lowery Institute and sharing with a new generation of organizers and lifelong civically engaged citizens.