Race Towards Reconcilliation Book Club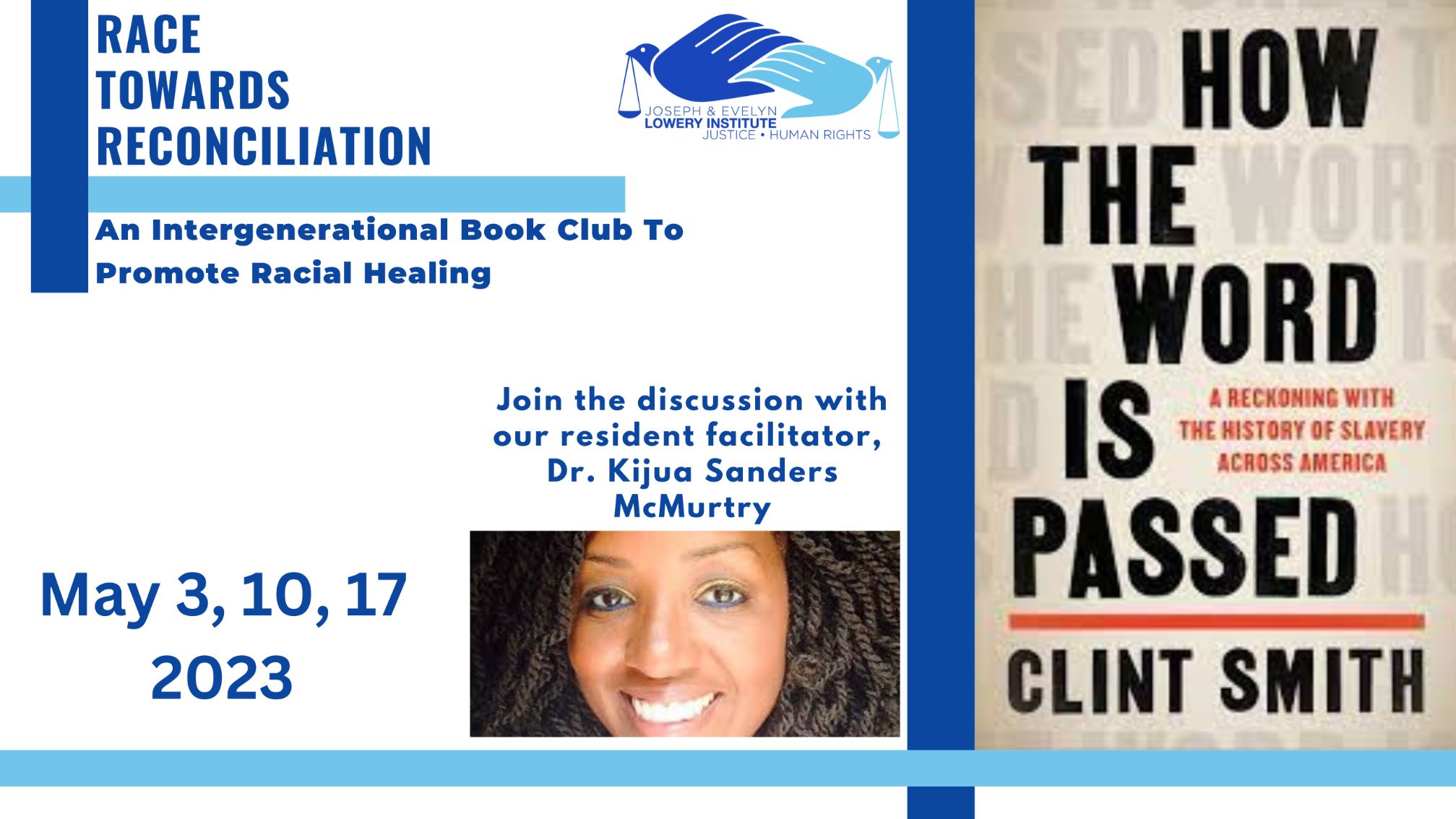 Our Focus:
Racial Healing
The Race Towards Reconciliation Book Club was initiated in 2013 as an intergenerational conversation with students from Clark Atlanta University and Agnes Scott College. Dr. Lowery, Kijua Sanders McMurtry and Cheryl Lowery discussed creating a safe space to examine ideas and foster meaningful discussions about race. Following the George Floyd murder, we morphed into a social justice book club, utilizing fiction and nonfiction as a springboard to engross ourselves in conversations that help move the needle towards understanding and healing.
Book club sessions are facilitated by our incredible board member, Dr. Kijua Sanders McMurtry, Kijua is the epitome of a scholar activist who uses her sensitivity and intellect to lead impactful and informed conversations.
Upcoming discussions are posted on our Facebook and Instagram accounts.
SYMPOSIUMS
Conversations focusing on improving race relations are embedded in our programming. Annual stand-alone symposiums are also used to promote racial healing.

Conversation With:
Previous Book Author